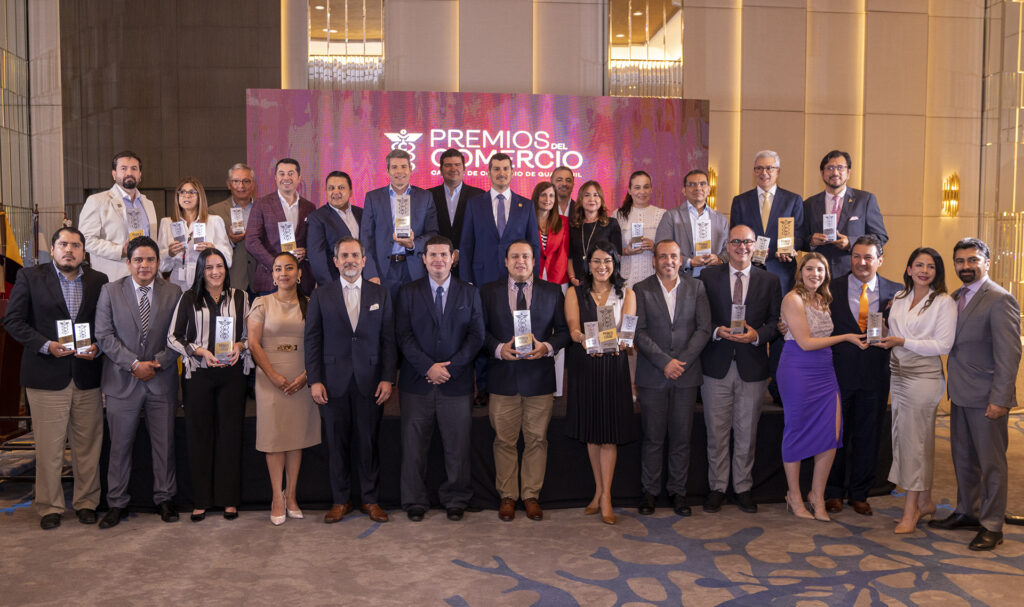 The Guayaquil Chamber of Commerce launched the first edition of the COMMERCE AWARDS with the aim of awarding companies that, through their projects or business activities, have made an outstanding contribution to the economic, social and environmental development of the country.
Organizations, companies, private sector micro-enterprises and non-profit organizations participated, with projects implemented for up to 5 years. The applicants were member or non-member companies of the Chamber, incorporated and domiciled in Ecuador, and participated in the following categories:
Innovation.
Digital transformation.
Corporate social responsibility.
E-commerce.
Social entrepreneurship.
Environmental care.
Business reinvention.
Employment generation.
Within the classification and evaluation, the contribution that the companies made during the critical stage of the Covid 19 pandemic was also valued, since the activities were conditioned and many injected creativity and developed new business alternatives. 24 companies participated and after an arduous work with a qualifying jury, the awards ceremony took place on Tuesday afternoon, November 15, in the Fernandina Room of the Hilton Colon Hotel in Guayaquil.
1st place: Veris
2nd place: Ecotec
3rd place: Economic credits
1st place: Land Registry
2nd place: Favorita
3rd place: Aje
Corporate social responsibility
1st place: Nestlé
2nd place: Duragas
3rd place: Pacari
1st place: Alesa
2nd place: Pycca
1st place: Favorite
2nd place: De Prati
3rd place: Argos
Care for the environment.
1st place: Ecotec
2nd place: Favorita Corporation
3rd place: AJE
1st place: Hotel Oro Verde
2nd place: Veris
3rd place: Data fast
1st place: Disensa
2nd place: Favorita
3rd place: Ecotec
Miguel Angel Gonzalez, president of the Guayaquil Chamber of Commerce expressed his joy at being able to honor the hard, tireless and committed work of the country's entrepreneurs.